The Importance Of Buy & Sell Agreements For Small Businesses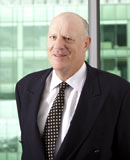 For the purposes of this article, picture that you are in a partnership with someone and own a small business together. Your business is all set up legally according to the laws of business, and you and your partner pay taxes; everything is fine, right? Imagine your partner certainly goes through rough personal circumstances, such as getting a divorce or having to declare bankruptcy. What can you expect to happen when it comes to his part of your business? In a divorce, does it end up being given to his ex-wife, or perhaps the children? You have probably have many questions when pondering this scenario. Does this mean that the business is worth less money, or do you simply get to own the whole business now? How is your business protected, and what does this mean for you when these types of situations occur?
This is where the Buy & Sell Agreement stands in to help as sort of a prenuptial agreement of sorts. This type of agreement determines that happens when these unforeseen situations arise, such as the bankruptcy or divorce mentioned earlier, and additionally retirement, death and more. Essentially speaking, it covers all circumstances surrounding an owner leaving a business, whether by force or personal decision. With a Buy & Sell Agreement in place, the choice is made concerning the details of an owner selling his business share during these unforeseen circumstances.
Each Company Needs One
Each and every company out there needs a Buy & Sell Agreement in place. It should be created to fit each business uniquely, as every business has different needs. For instance, a provision can be made for the partner to be able to buy the person out of the business himself when these types of circumstances arise. There can also be a provision made for insurance to pay when something happens or even name a potential buyer.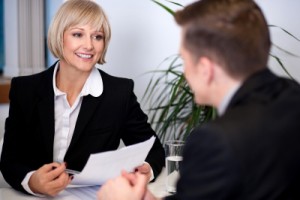 Another important aspect of this type of agreement is that it can prevent partners from selling their business share to people that you wouldn't agree with. In the instance of a divorce, it could be that the partner's spouse gets their share of the business, that is unless you have put a Buy & Sell Agreement together beforehand.
These agreements can be helpful when it comes to other types of circumstances as well. For example, imagine your partner decides that he is burned out and wants to sell. The Buy & Sell Agreement can dictate who is eligible to buy the partner's share, including whether or not you have the option of buying.
You can see now how the Buy & Sell Agreements are vital to the foundation of a business. They should be a part of your original business plan. All types of businesses benefit from these Buy & Sell Agreements, and the benefits mentioned here are just the beginning.
It is imperative that you talk to an experienced business law firm for Buy & Sell Agreements for your own peace of mind. For companies in Albany on Auckland's North Shore, McVeagh Fleming is among the leading law firms in the area. There is more about them on their website here www.mcveaghfleming.co.nz