Shopping for jewellery? Not sure what to pick? Well, this article is for you. If you are out in the market trying to find a piece of NZ jewellery for you, your mum, for a friend or for someone you love, here are some tips that will help you in making a selection on what to pick and what's best.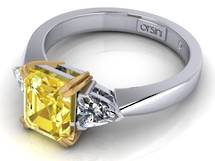 Well, if you are out buying jewellery for someone you value, a friend or someone you treasure, then as a practical tip, ensure you always keep the receipt as it is very difficult to get it right when it comes to jewellery. It is indeed very hard to understand a person's style and so do not be disappointed if they do not like it. By keeping the receipt, you would have allowed them the chance to take it back and exchange it for something they would wear more.
Quartz, amethyst and several other stones can increase the value attached to a ring, brooch or necklace look lavish and magnificent by bringing a feel of exceptionality and class. These gems with glossy colours look very attractive especially when reflected onto yellow gold backgrounds. The trend has been changing a bit lately with more jewellery designers preferring golden backgrounds with a bit of pink.
If you have an unlimited budget, you can go for larger amounts of beads, chains, fasteners etc You can get a discount if you buy in larger quantities and in the long term you will realise you spend less on jewellery but be careful and make sure you pick includes jewellery that can be incorporated into a larger variety of styles and designs.
Store your jewellery by wrapping each piece in a piece of velvet cloth before putting it into your jewellery box or jewellery case. By doing this, you will protect softer gemstones from getting scratched by the harder gemstones and metals. It also prevents your jewellery from becoming a tangled mess and the velvet will keep them from excess moisture.
If you are shopping for unique pieces, go for complete sets as much as possible if you can find them. This is because, for unique pieces, it is a bit hard to find other pieces that you can use to complement them. Getting yourself a complete set of jewellery will make it easier for you to give them out as gifts one after the other over a long period.
In case you already have quite a large collection of jewellery, take pictures of them, write short messages about each piece and them keep them in your records. This will help you bring back memories later and with the description you will be able to get a new one if it gets lost or is stolen. It is totally worth it.
Ensure you thoroughly clean the gold. As much as gold does not tarnish or rust, it is still necessary to clean it. Avoid using harsh chemicals for cleaning as this is likely to remove any lustre or shine, simply use a soft piece of cloth. Wet it and use it to remove any dirt. For hard to reach areas, you can use a toothbrush with soft bristles. Use it with warm soapy water.
Well, now you have the tips and tricks for shopping. Whether it is a handmade piece of NZ jewellery or an expensive gem, care for it and it will last for years.
For more tips and some fabulous pieces of NZ jewellery, try this website orsini.co.nz. Orsini is based in Auckland but they can ship jewellery anywhere in NZ.