Auckland Trust Lawyer – What Is A Contentious Trust?
A family trust is a legal instrument to protect assets from unwanted attention or claims. Assets are sold to the trust and the previous owner, is no longer the legal owner of that asset. For example, a family home might be sold to a family trust. Now it is owned by the Trust, and not the family members who may still live in it. The Trust is also responsible for any mortgages and other debts uncured with the running and ownership of that house.
It also means that the occupants cannot make decisions about the home, changing a mortgage or any other material action. Those decisions are for the Trustees to make.
Grounds for a Contentious Trust Claim
Before we look at that, it is important to understand too, why a trust might be established and what is required for running a Trust correctly.
Given the degree of legal technicalities involved, it is always recommended to talk to an experienced trust lawyer to help ensure the process is carried out correctly.  However sometimes, a trust and its aims can be contested. This is a difficult process and certainly requires hiring an Auckland lawyer for contentious trusts.
Why Create A Family Trust?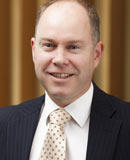 A Trust generally has one of four objectives:
To protect assets
To ensure an inheritance is passed to children and not their partners
To provide for specific situations like education funds
Reduce the risk of claims from surviving former spouses.
To expand on the legacy issues, an offspring of a person might get into a formal relationship with a partner. If that offspring and partner separate, the partner might have a claim under a will but if the inheritance is left within a Trust, the beneficiaries are specified within the Trust Deed eliminating any specious claims.
Regarding a former spouse, someone may have grown their wealth post that relationship. In this case, if the assets are held by a Trust, then the former spouse does not have any claim to any inheritance.
Requirements of a Family Trust
A trust must be administered or managed properly to very stringent requirements of the IRD.
This includes maintaining a record of Minutes taken at an AGM. Filing tax returns which have been prepared or checked by a qualified accountant.
Other requirements are that any financial and ownership transaction is taken by the Trustees, not previous owners. The Trustees are also responsible for ensuring accurate recording of any transaction made by the Trust.
Reasons For Considering A Contentious Trust
A Trust can be challenged as a contentious trust for a number of reasons:
Validity of the Trust
This means it was set-up with the wrong motives in mind such as to hide assets from creditors.
Trust Dispute
If the wording of the trust is unclear.
Beneficiary Dispute
Beneficiaries may not agree with the actions of the Trustees. This can range from decisions the Trustees make to disbursement of assets or funds.
Third-party Disputes
Other people may be affected by the actions of the Trustees such as usage of land.
Trustees' Duties
Trustees may have breached their obligations and duties in administering the trust.
Claims From People Omitted as Beneficairy
This can be because people feel they were unfairly excluded as a beneficiary from the Trust. For example, if the assets have been assigned to other siblings but not that person challenging a family trust.
Summing up Contentious Trusts
Family Trusts are often contested for a variety of reasons. If you think you have a claim to challenge a contentious family trust, you will absolutely need to talk to a knowledgeable lawyer. McVeagh Fleming is an Auckland lawyer for contentious trusts.